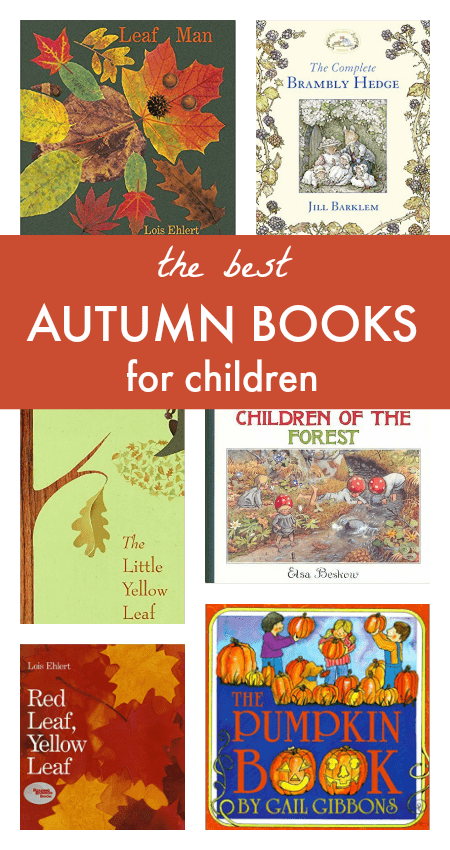 Ready to change-up your book box for the autumn? Here are the most popular autumn books for children, as chosen by the NurtureStore community.
---
This page contains affiliate links. As an Amazon Associate I earn from qualifying purchases.
---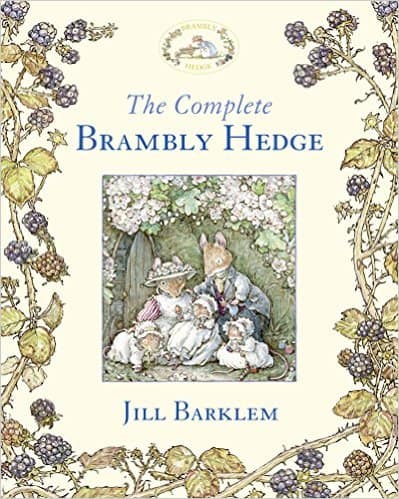 The Autumn Story in The Complete Brambly Hedge by Jill Barklem. The illustrations in this book are delightful, featuring so many aspects of the hedge, trees, woods, and riverbank where the Brambly Hedge creatures live. The Autumn Story has gorgeous blackberries and blackthorn berries. It's a great book to pair with blackberry picking! Find out more on Amazon.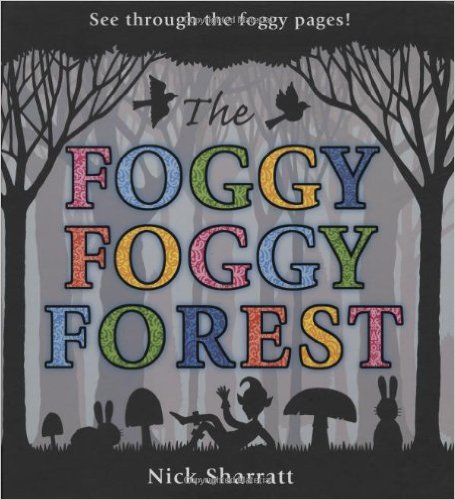 The Foggy, Foggy Forest by Nick Sharratt. This is a fun book featuring Sharrat's wacky rhyming style. You can peer through the foggy pages to see who's hiding the forest. It's a great one for children to learn off by heart, and to inspire them to make up some rhymes of their own. Get the hardback version for the best experience of the foggy forest. Find out more on Amazon.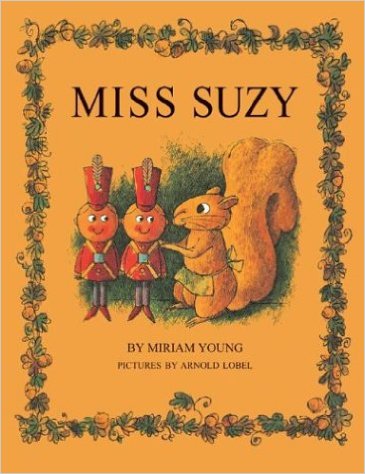 Miss Suzy by Miriam Young. If you love tree houses and doll houses, this book is for you. Join Miss Suzy, the grey squirrel, on an adventure to find a new home. Find out more on Amazon.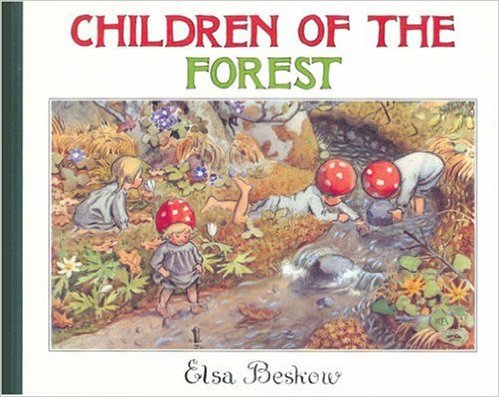 Children of the Forest by Elsa Beskow. Featuring Beskow's destinctive illustrations, this book is rich with forest details. The children pick wild mushrooms and blueberries, and shelter under toadstools when it rains. Follow the children as they transition from autumn, to winter, and into spring. Find out more on Amazon.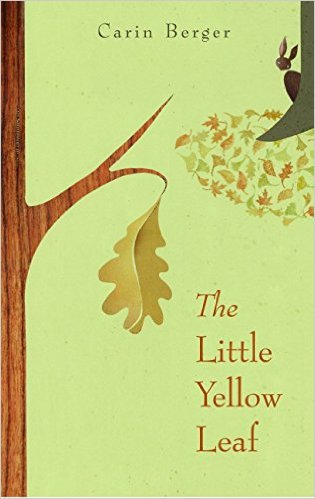 The Little Yellow Leaf  by Carin Berger. The yellow shades throughout this book are gorgeous, but the real beauty of the book is its understanding of how it feels when you're not quite ready to take a step into something new. It reminds us how our friends support us, and how we all develop in our own time. Find out more on Amazon.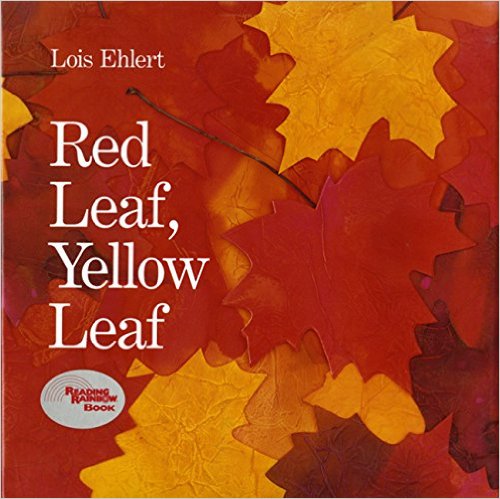 Red Leaf, Yellow Leaf by Lois Ehlert. The art work in this book includes watercolour collages mixed with real seeds, roots, and fabric.  The book tells the story of the annual cycle of a maple tree, and includes a recipe for a bird treat that you can make for your own garden.  Find out more on Amazon.
Leaf Man by Lois Ehlert. Another book by Ehlert with her rich blend of collage illustrations. The perfect book to pair with our leaf and twig puppet making! Find out more on Amazon.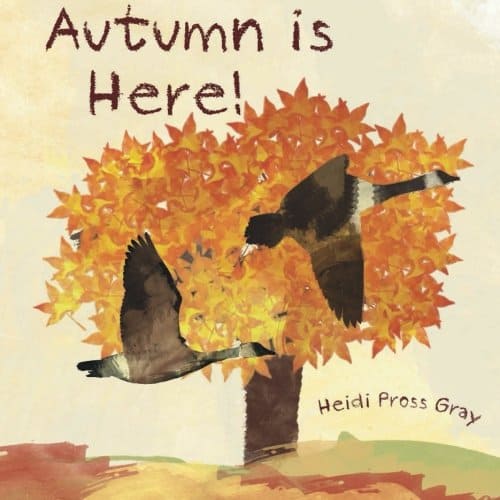 Autumn is Here! by Heidi Pross Gray.  The vocabulary in this book is a delight to read, and intruduces children to rich language including flutter, bundled, scattered, and chattering. It pairs simple text with beautiful watercolours. Find out more on Amazon.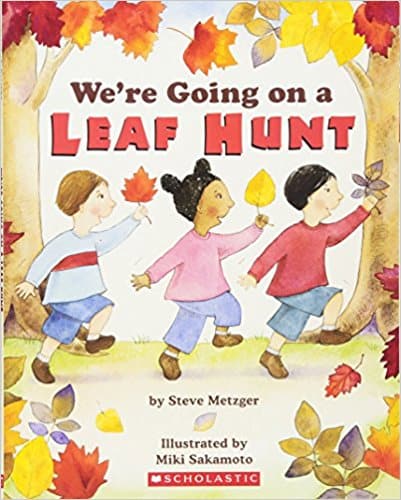 We're Going on a Leaf Hunt by Steve Metzger. Children can chant along as you read aloud this book which echoes the classic We're Going on a Bear Hunt. Pair this book with a nature walk. Find out more on Amazon.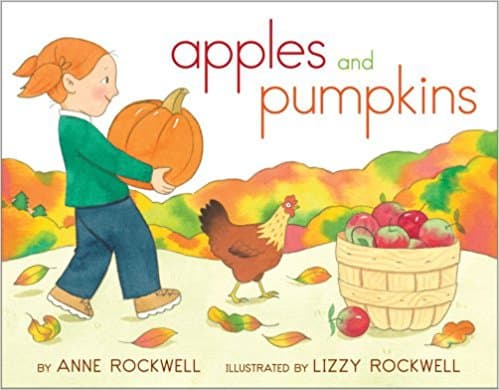 Apples and Pumpkins by Anne Rockwell. Join a little girl as she goes apple picking, and in search of the perfect pumpkin. A celebration of a classic autumn day. Find out more on Amazon.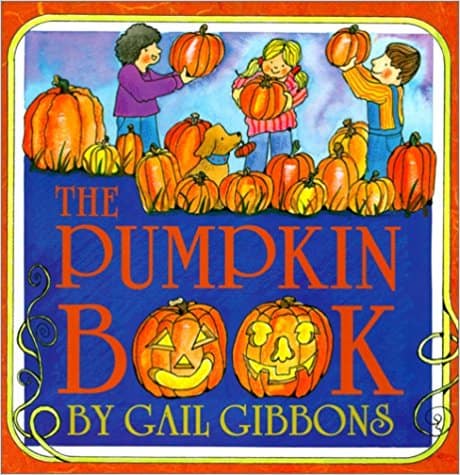 The Pumpkin Book by Gail Gibbons. Everything you ever wanted to know about pumpkins! With details about how they grow, their traditional uses, and more. This is an information book full of interesting pictures to engage children. Find out more on Amazon.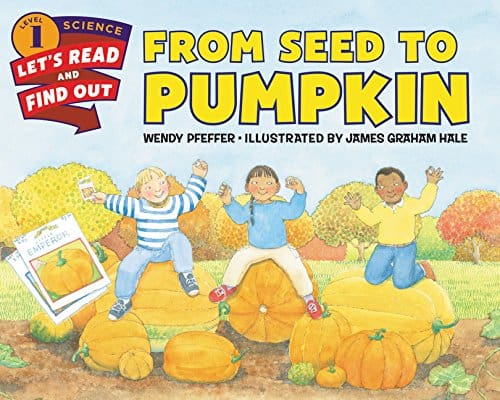 From Seed to Pumpkin by Wendy Pfeffer. A detailed, and beautifully illustrated, story of how pumpkins grow – including a recipe for roasted pumpkin seeds. Find out more on Amazon.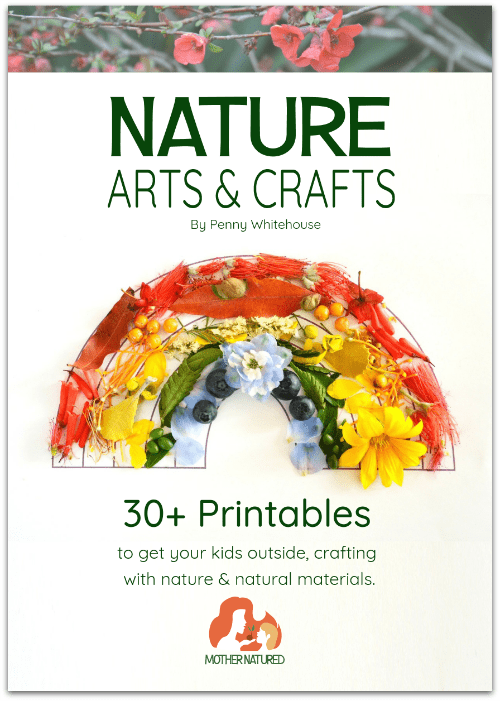 Nature Arts and Crafts by Penny Whitehouse. Over 30 wonderful printables that you can use with your children to make, create, and learn outdoors. It's perfect for nature study, forest school activities and family days outdoors. Find out more here.